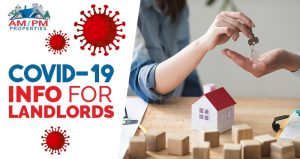 According to Alberta.ca, effective March 25, 2020, New protections are in place for residential and mobile homes site tenants facing financial hardship due to COVID-19:
Tenants cannot be evicted for non payment of rent and/or utilities before May 1, 2020.
Rents on residential properties or mobile home sites will not increase while Alberta's State of Public Health Emergency remains in effect.
Late fees cannot be applied to late rent payments until June 30 and cannot be collected retroactively for this time.
Landlords and tenants need to work together to develop payment plans while COVID-19 is being managed.
Landlords can still file applications and receive orders for possession if the reason for the eviction is unrelated to rent and/or utility payments, or if a tenant refused to negotiate or comply with a payment plan.
STAY HEALTHY!
WASH YOUR HANDS!
MAINTAIN SOCIAL DISTANCING!
Comments are closed